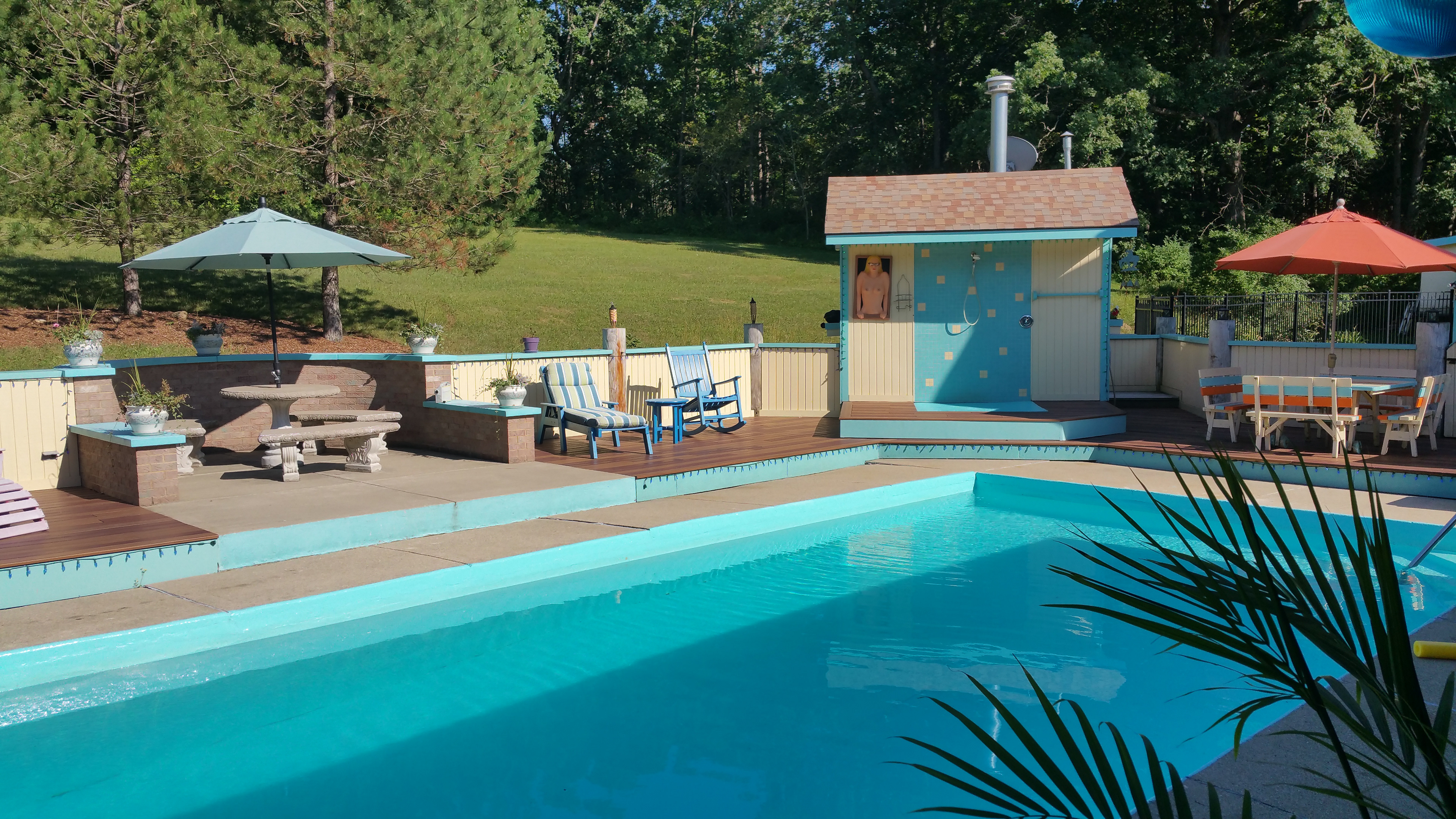 Saturday, September 16th, Noon to 6pm
Theme to be determined…oooohhhhh
The property is about 18 acres, mostly wooded, with about 5 acres of open space.  There is a main house which we can access to use the bathroom (the main floor bathroom is just incredible!)
There is a large in ground pool and a large covered bar area.  There is plenty of space to spread out and get some sun.  We do have limited chairs so feel free to bring your own if you can.  When we have large crowds, people also settle in the grass, some even bring canopies!  
Once you are on property, you can be naked everywhere. 
There will be two tables set up under the bar area for snacks/appetizers/desserts.  (We ask everyone to bring something to share).  We provide grilled meats, usually sausage, BBQ chicken and you never know what else based on the theme.  There will be TONS of food so come hungry! We also provide soda/water/ice/utensils/plates/napkins, etc.  Events are BYOB.  
The day is spent swimming, sunning, eating, socializing and relaxing.  Event ends at 6pm sharp.  We want to be cleaned up and gone before the mosquitoes come out!  
Cost is $50 per couple, $45 per single.  $5 discount for paid members.  $5 more if paid at the door.
To RSVP you can go to our store at www.chicagofunclub.com or directly to our stripe site https://buy.stripe.com/14k4itcXI3TO1TW5kV
We also accept chase quick pay / zelle send to chicagofunclub@gmail.com. Cash App send to $Swiwaniec
Sign up on meetup.com or email us to rsvp at Chicagofunclub@gmail.com